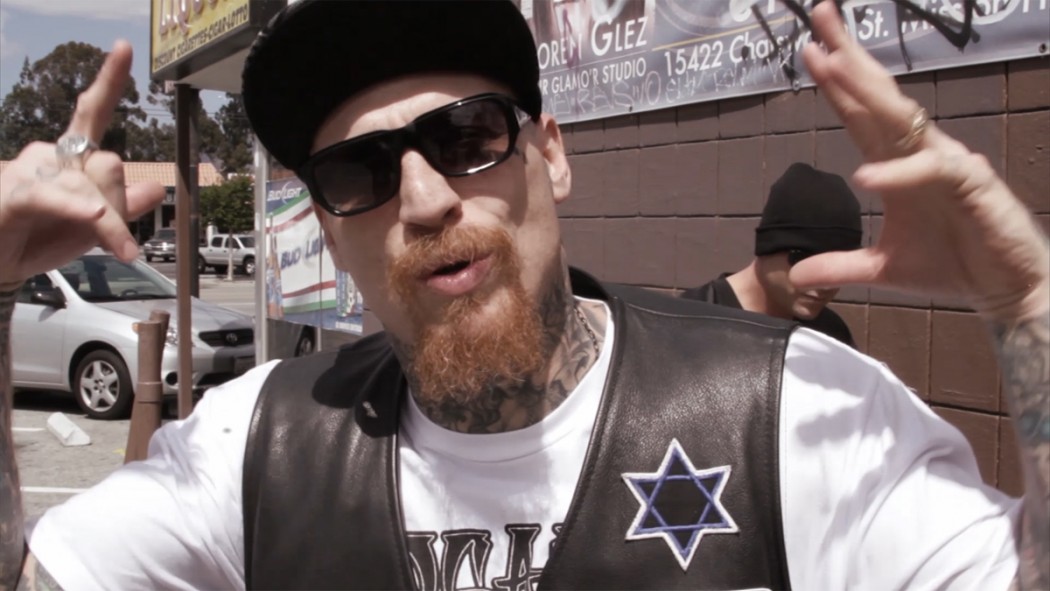 Danny Diablo – Megatron video feat Big B, Block McCloud & more… Once again we drop a Danny Diablo exclusive!! He just keeps churning out these dope video's off of his "The Blood Of Eden" album.
This time around "Megatron" gets the visual treatment. The track features guest verses from Big B, Block McCloud, The DRP and Chucky Chuck & Gillies of DGAF.
The video was shot by director Mando Gonzales and has a cool intro taking us all the way back to the 80's. Every kid born in the 80's (or late 70's) loved the Transformers..
If I'm not mistaken Danny Diablo will drop two more videos for this record before focusing on recording & touring with his NYHC band Crown Of Thornz. Crown Of Thornz are set to release a 7″ / EP called "Nothing But Misery" later this year on Durty Mick Records. In October they will start recording with Tim Armstrong (Rancid) for a full length album, slated for a 2014 release.
Check the video after the jump: